Release of Fortifeye Healthy Weight Loss Bundle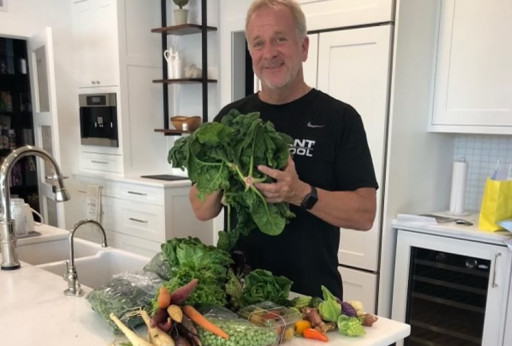 Dr. Michael Lange
Dr. Michael Lange empowers many on healthy weight loss
OCALA, Fla., June 12, 2023 (Newswire.com) - Dr. Michael Lange, Optometric Physician, Certified Nutrition Specialist, and founder of Fortifeye Vitamins and Lange Eye Institute, has been instrumental in transforming the lives of numerous individuals by guiding them towards successful weight loss. Through his dedicated patient interactions, social media presence, and appearances on talk shows, Dr. Lange has extended his expertise on weight management to a global audience and is now releasing Fortifeye Healthy Weight Loss Bundle. Recognizing weight management as a vital element for a healthy, productive, and fulfilling life, Dr. Lange aims to address the prevalence of physical, emotional, psychological, and social well-being issues often associated with excess weight. https://fortifeye.com/blog/
Embarking on a weight loss journey can be both challenging and rewarding, and Dr. Lange emphasizes the importance of understanding the wide-ranging positive benefits that serve as motivation throughout this transformative process. Successful weight loss and comprehensive body transformation require time, commitment, dedication, and sacrifice. The ultimate reward is an overall enhancement in quality of life, encompassing improved physical and mental health. Dr. Lange advocates for a holistic approach to healthy weight loss, emphasizing the need for comprehensive lifestyle modifications rather than a mere "diet."
Dr. Lange's extensive experience in nutritional research has provided valuable insights into effective weight loss strategies. Drawing from this knowledge, he has developed a highly successful plan that has empowered individuals worldwide to achieve better health through healthy weight loss. By combining the Fortifeye Healthy Weight Loss Bundle with The Lange Survival Diet, individuals can realistically experience remarkable positive benefits that leave them amazed. The goal is to enhance every aspect of one's health and well-being.
The Fortifeye Healthy Weight Loss Bundle offers a comprehensive combination of Fortifeye Organic Blue Green Superfood, Fortifeye Probiotics, Fortifeye Enzymes, and a choice between Fortifeye Super Proteins or Fortifeye Grass Fed Whey Isolate. This carefully curated bundle provides the necessary nutrients to support healthy weight loss while strengthening the immune system and promoting overall well-being.
Dr. Lange's commitment to empowering individuals worldwide in achieving their weight loss goals is evident through his groundbreaking strategies and the success stories of those who have benefited from his expertise. With the Fortifeye Healthy Weight Loss Bundle, individuals can embark on a transformative journey towards optimal health and wellness.
Welcome to the Fit Revolution! One's journey begins with a healthier weight with valuable guidance from Dr. Michael Lange of Fortifeye Vitamins and Lange Eye Institute. https://fortifeye.com/healthy-weight-loss-made-easy/
Contact Information:
Mandy Baker
Director of Marketing
[email protected]
3522391692
Original Source:
Fortifeye Vitamins and Dr. Michael Lange Empower Global Audience with Effective Strategies for Healthy Weight Loss
The post Fortifeye Vitamins and Dr. Michael Lange Empower Global Audience with Effective Strategies for Healthy Weight Loss first appeared on Enrose Magazine.
Medicine and Healthcare - Enrose Magazine originally published at Medicine and Healthcare - Enrose Magazine