Dr. Marcus Robinson's Expertise and Passion for Community Development and Social Innovation Will Help C4 Grow the Impact of Businesses They Serve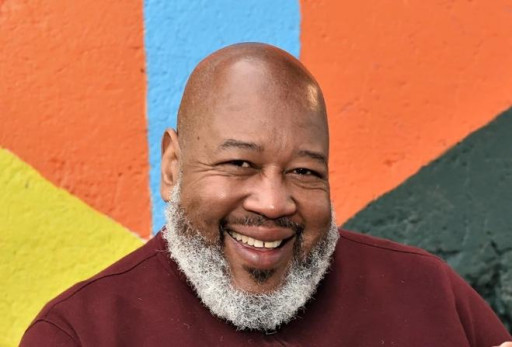 Dr. Marcus Robinson Founder, Social Innovation Group
Dr. Marcus Robinson Joins C4 Consulting's (Behavioral Health Business Consulting) Board of Directors
ALGONQUIN, Ill., August 9, 2023 (Newswire.com) - C4 Behavioral Health Consulting is honored to have Dr. Marcus Robinson join the company's Board of Directors.
Dr. Marcus Robinson is a thought leader on the human ecology of belonging. He is a published author, nationally renowned speaker, and transformative leader in nonprofit management and community development. Dr. Robinson is a consultant and trainer in the field of diversity, equity, inclusion, and belonging. Through his extensive and impactful career, he has influenced many of the world's leading companies, including Whirlpool Corporation, Xerox, Whirlpool Europe, Eastman Kodak Company, Honeywell Canada, General Dynamics, and SC Johnson Wax, among others. He has also counseled governmental entities, such as the City of Santa Barbara; the City of Rochester, NY; the League of Cities of California and the State of California. Dr. Robinson, currently serves as the Executive Director of Collaboraction Theatre Company, curating socially conscious theatre in Chicago, IL. His impact, values, and passion for social innovation and change are attuned with the mission of C4 Consulting.
"C4 Consulting is poised to make considerable contributions to the body of work and praxis in the behavioral health space. This work aligns well with my commitment to personal transformation and wellness. I am excited to join C4 as a member of its board and help make a difference in this space. It's a great way to contribute to society." - Dr. Marcus Robinson, Founder - Social Innovation Group and C4 Consulting Board Member
"We are honored to have Dr. Robinson join our Board of Directors in stewardship of our organization. His wisdom, experience, understanding and passion for community development and social innovation will help guide us as we continue to grow the impact of the businesses we serve, and ultimately the communities our clients serve. We look forward to his guidance in our growth and the impact our service has for behavioral providers and their communities." - Jonathan P. De Carlo, CEO of C4 Consulting.
Members of the C4 Consulting team will be presenting at several industry events, including:
Cape Cod Symposium - September 7-9, 2023
Rocky Mountain Symposium - September 29 - October 1, 2023
PTACC Training Summit - October 6 - 9, 2023
East Coast Symposium - November 3-5, 2023
The Treatment Center Investment & Valuation Retreat - November 27-29, 2023
To learn more, contact Christopher Bennett at: [email protected] or 866-329-7170 extension 715.
Contact Information:
Christopher Bennett
C4 Consulting
[email protected]
866-329-7170
Original Source:
Dr. Marcus Robinson Joins C4 Consulting's (Behavioral Health Business Consulting) Board of Directors
The post Dr. Marcus Robinson Joins C4 Consulting's (Behavioral Health Business Consulting) Board of Directors first appeared on Enrose Magazine.
Medicine and Healthcare - Enrose Magazine originally published at Medicine and Healthcare - Enrose Magazine