Crystal Starks Chief Secretary of Communication & Public Relations Officer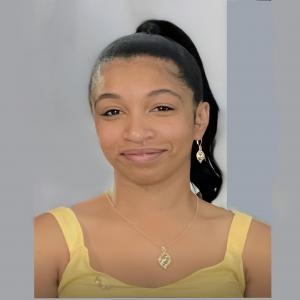 Bethany Simpkins CFO & FinTech Expert
Pioneering Investment in Contractor Envy Pro
WICHITA, KANSAS, UNITED STATES, August 23, 2023/EINPresswire.com/ — "Pioneering a Shift in Construction: Widerange Management Group's"
A significant transformation is unfolding within the construction sector, prompted by Widerange Management Group's strategic investment in Contractor Envy Pro. This visionary leap underscores their commitment to revolutionize an industry fraught with challenges, driven by a personal connection to the hurdles faced within the real estate sector.
Championing Industry Transformation
As veterans of the real estate investment sphere, Widerange Management Group is no stranger to the complexities – from financial constraints to communication pitfalls, project delays, and more. With these firsthand insights, they've set their sights on redefining the construction landscape by embracing cuttingedge technology and AI solutions.
A Personal Quest for Innovation
The journey from investor to industry innovator began when Widerange Management Group confronted the need for streamlined communication, efficient project management, and trustworthy contractor connections. These frustrations have now kindled their ambition to spearhead a platform that tackles these issues head-on.
Elevating Construction Norms
Widerange Management Group's investment is poised to challenge the status quo within the construction sector. By harnessing the power of innovative tech solutions, AI-driven advancements, and a user-centric ethos, they aim to empower contractors, homeowners, and project managers to overcome hurdles and define success on their terms.
A Vision Beyond Investment
This initiative represents more than a mere financial involvement; it symbolizes a broader movement aimed at redefining the trajectory of the construction industry. With an unwavering dedication to
innovation, Widerange Management Group is steering towards a future where construction professionals thrive, unburdened by the constraints that have long plagued the field.
Through their investment in Contractor Envy Pro, Widerange Management Group has sparked a paradigm shift that goes beyond conventional boundaries, revitalizing industry dynamics and reimagining the potential of construction. This venture is not solely a financial pursuit; it embarks on a transformative journey, reshaping how construction projects are approached and paving the way for a more promising, streamlined future for the industry.
Kevin Starks
Widerange Management Group Inc.
+1 866-561-2535
email us here
Originally published at https://www.einpresswire.com/article/651129161/ushering-a-new-era-in-construction-widerange-management-group-s
The post Ushering a New Era in Construction: Widerange Management Group's first appeared on Beauty Ring Magazine.
Beauty - Beauty Ring Magazine originally published at Beauty - Beauty Ring Magazine