Matt Hughes to Lead HealthAxis' Future Growth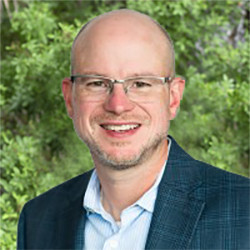 Matt Hughes, CEO
Matt Hughes, newly appointed CEO of HealthAxis
TAMPA, Fla., February 16, 2023 (Newswire.com) - HealthAxis, a leading provider of core administrative processing solutions (CAPS) and related software and services to healthcare payors, announced today that Matt Hughes, former COO of HealthAxis, has been named the new chief executive officer of HealthAxis. 
Revelstoke Capital Partners with the HealthAxis Board of Directors conducted an extensive and arduous search for the exact fit for an organization where the rest of the senior leadership team was already in place. 
"We felt strongly that Matt was the right person for the role," said Gabriel Gonzalez, Vice President at Revelstoke Capital Partners. "No other candidate possessed the quality experience and cultural drive Matt has demonstrated in the past year."
Mr. Hughes joined HealthAxis as its chief operating officer in May 2022. He brings more than 30 years of experience to HealthAxis. Most recently, he held the position of CFO at HealthEdge Software, Inc. for over 12 years. Matt's forte is creating and maturing a company's operational, financial, administrative, and structural discipline during early and high-growth stages. He is passionate about creating a culture fostering employee engagement and developing a customer-centric organization. 
"I am honored to be selected as the new CEO of HealthAxis," said Matt Hughes. "I have had the privilege of getting to know the amazing team and see the countless possibilities for our team, our products and services, and our customers. Today's healthcare systems are transitioning to value-based care and are in urgent need of improving efficiency, digitalization, and interoperability. Our team is equipped to meet the challenges ahead and ready to embark on an aggressive plan to be the most advanced healthcare core administration suite in the payer market."
About HealthAxis
HealthAxis is a leading provider of modern Core Administrative Processing Solutions and related software and services to healthcare payors. We offer our clients scalable and flexible solutions for their most complex challenges. Our next-generation enterprise solution suite combines our HxPro, core benefits administration software platform and HxOps, tech-enabled business process outsourcing capabilities under one unified offering. These solutions combine to make HealthAxis the leading partner for payors seeking reliability, innovation, and efficiency across their most mission-critical business functions. Visit HealthAxis.com for more information.
For more information on Matt Hughes' vast experience as well as his new responsibilities as CEO or general questions, contact Peggy Dell'Orfano at [email protected]. 
Contact Information:
Peggy Dell'Orfano
Executive Assistant to the Chief Healthcare Operations Officer
[email protected]
888-972-2947
Original Source:
HealthAxis Names New CEO
Health News - originally published at Health News -