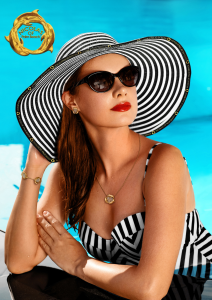 Demi Fine Jewlery by Nicolas of Palm Beach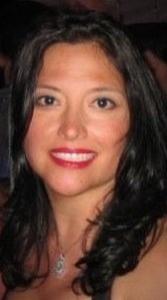 Lisa Pamintuan, President, Nicolas of Palm Beach
PALM BEACH, FLORIDA, USA, August 11, 2023/EINPresswire.com/ — Nicolas of Palm Beach, a leading purveyor of luxury goods known for its exquisite handbags, fragrant perfumes, dazzling jewelry, and sophisticated accessories, announces a groundbreaking addition to its offerings- the Demi Fine Line.
The prestigious Nicolas of Palm Beach, celebrated for its opulent, high-end, and rare museum jewelry collections, notably the flagship logo designs and unparalleled Paraiba Tourmaline pieces, now introduces a refreshingly affordable yet equally mesmerizing line.
Never compromising on quality or design integrity, the Demi Fine Line imaginatively encompasses the brand's popular Gold and Diamond logo necklace. Masterfully replicated in 18kt gold plating, lavishly adorned with sparkly zircons and a graceful array of other gemstones, the resemblance to its parent design is impressively uncanny.
Loyalty to the brand ethos of creating refined elegance propels the Demi Fine Line into limelight. Elaborately showcasing the resplendent necklaces, matching earrings, and charming bracelets, this line embraces luxury that is both accessible and practical.
So perfectly complementary to our beloved collections, the Demi Fine pieces effortlessly partner with our iconic belts, tote bags, chic handbags, and upscale attire, all at a price point that begins in the hundreds of dollars.
The bold introduction of the Demi Fine line results in a dual triumph for Nicolas of Palm Beach. Firstly, the brand's luxury lifestyle becomes accessible to an extended audience, broadening our market presence. Secondly, it provides our existing clientele with guilt-free, everyday luxury – pieces they can wear, cherish, and flaunt without fretting over the potential loss or damage to their heirloom-quality assets.
Tonight, Nicolas invites you to walk into our stores or tap into our online shopping experience. Embrace the new line that represents our commitment to making our luxury lifestyle more accessible, confident in its elegance and assured in its quality. With the Demi Fine Line, everyday elegance is no longer a distant dream, but a sparkling, tangible reality.
Welcome to the new era of luxury, welcome to the world of Nicolas of Palm Beach.
###
About Nicolas of Palm Beach
Nicolas of Palm Beach — elegance personified, luxury made accessible. From our inception, we have continually risen, shaping the luxury lifestyle narrative with our innovative, high-quality products. We are not just providing accessories, but a lifestyle, a statement, the Nicolas' signature — an epitome of timeless elegance.
Eileen Doran
Worldipi.com
[email protected]
Visit us on social media:
Facebook
Originally published at https://www.einpresswire.com/article/649311211/nicolas-of-palm-beach-elevates-its-fashion-line-with-demi-fine-jewelry
The post Nicolas of Palm Beach Elevates Its Fashion Line with Demi Fine Jewelry first appeared on Beauty Ring Magazine.
Beauty - Beauty Ring Magazine originally published at Beauty - Beauty Ring Magazine