Discover the superhero within: Glutathione, the master antioxidant. Its benefits seem endless – from detoxification to brain health and beyond.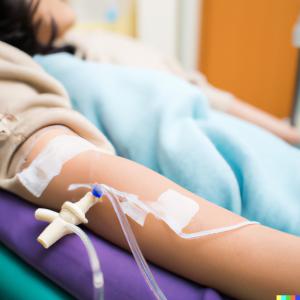 In this image, a patient receives an IV treatment, a common method for administering glutathione. This antioxidant infusion holds immense potential for health and wellness.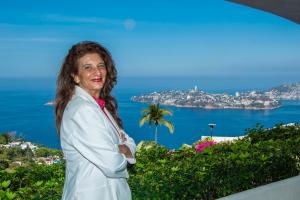 Capturing a moment of empowerment with Dr. Akoury – her dedication to educating about Glutathione's benefits shines through. Join the journey to health and wellness!
Embodying Transformation and Harmony: The AWAREmed logo symbolizes our holistic approach to wellness, uniting mind, body, and spirit for optimal well-being. Join us on a transformative journey towards lasting health.
Elevate Detox, Brain Health, and Energy Levels with Dr. Akoury's Insights on Glutathione's Transformative Benefits
A healthy outside starts from the inside."
— Robert Urich
JOHNSON CITY, TENNESSEE, UNITED STATES, August 21, 2023/EINPresswire.com/ — Dr. Dalal Akoury, a distinguished figure in the realm of healthcare with over 40 years of experience, is on a mission to shed light on the remarkable benefits of Glutathione, often hailed as "the master antioxidant." Through a comprehensive education campaign, Dr. Akoury aims to empower individuals with the knowledge they need to harness the potential of this vital molecule.
Glutathione, often referred to as the body's "master antioxidant," plays a pivotal role in various aspects of health, including detoxification, brain function, and combating low energy levels. Dr. Akoury emphasizes its significance in liver health, citing its ability to support both phase 1 and phase 2 of liver detoxification while safeguarding cells against oxidative stress. (https://tinyurl.com/3f94rdda)
One of the most compelling discoveries is Glutathione's potential in assisting individuals with Parkinson's disease.
Dr. Akoury highlights its ability to slow the progression of this debilitating condition and enhance overall brain function. Without sufficient Glutathione levels, brain cells become vulnerable to oxidative damage, hindering any potential for improvement. (https://www.ncbi.nlm.nih.gov/pmc/articles/PMC7751460/)
Moreover, Glutathione has been shown to combat low energy levels. Scientific studies indicate that it enhances metabolic processes, specifically by activating lipid metabolism. This, in turn, effectively counteracts fatigue, offering a promising solution for those seeking to revitalize their energy levels. (http://tiny.cc/kw3avz)
Dr. Akoury's commitment to advocating for health and wellness is unwavering. Her extensive experience and dedication to promoting holistic approaches to healthcare make her a trusted source of knowledge and guidance. She encourages individuals to reach out and tap into her wealth of expertise to embark on a journey towards improved well-being.
To learn more about the transformative power of Glutathione and explore holistic healthcare solutions, contact Dr. Akoury today. With her vast experience and unyielding dedication to everyone's best health, Dr. Akoury continues to be a beacon of hope and a source of valuable insights.
For media inquiries, please contact:
Shannon Head

Social Media Manager

[email protected]
About Dr. Dalal Akoury:

Dr. Dalal Akoury is a highly respected and accomplished physician with over four decades of experience. Her commitment to holistic health and integrative medicine has made her a renowned figure in the field. Dr. Akoury's mission is to empower individuals with the knowledge and tools they need to achieve optimal health and wellness through comprehensive, personalized care.
Dalal Akoury
AWAREmed Health and Wellness Resource Center
+1 843-957-1196
email us here
Visit us on social media:
Facebook
LinkedIn
Instagram
YouTube
TikTok
Glutathione: The Master Antioxidant Dr. Akoury Wants You To Know About


Originally published at https://www.einpresswire.com/article/651139090/unleashing-glutathione-s-potential-dr-akoury-educates-on-the-master-antioxidant-for-health-revitalization
The post Dr. Akoury Educates on the 'Master Antioxidant' for Health Revitalization first appeared on Beauty Ring Magazine.
Beauty - Beauty Ring Magazine originally published at Beauty - Beauty Ring Magazine